about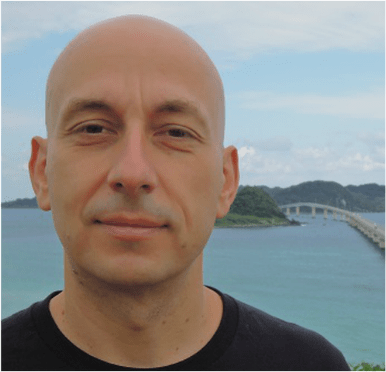 Welcome to VIRTUALLY NATIVE. My name is Vladimir and I am an English teacher.
Growing up in Bulgaria, behind the Iron Curtain, we had very limited access to western culture and especially books, music, and movies from the US and England.
・I started learning English seriously at age 27.
・I started teaching English 3 years later.
I have a unique experience as both an adult learner and teacher of English. I taught over 20,000 individual lessons to more than 2,100 people during the course of 12 years. I've also observed over 200 teachers and their students. And here is what I learned:
Language cannot be taught.
Foreign language learning as a separate school subject should not exist. Language schools should not exist (watch the video below).
I say I'm an English teacher, but I think of myself as an educator. I stopped teaching English, and instead started teaching how to learn English without a teacher.
---
My Credos:
・Language is a tool for getting Knowledge.
・Language = Knowledge.
・Monolingual Dictionaries are the most important study tool.

---
EVERYTHING you need to know about HOW TO LEARN English WITHOUT A TEACHER is in my Books and Courses.