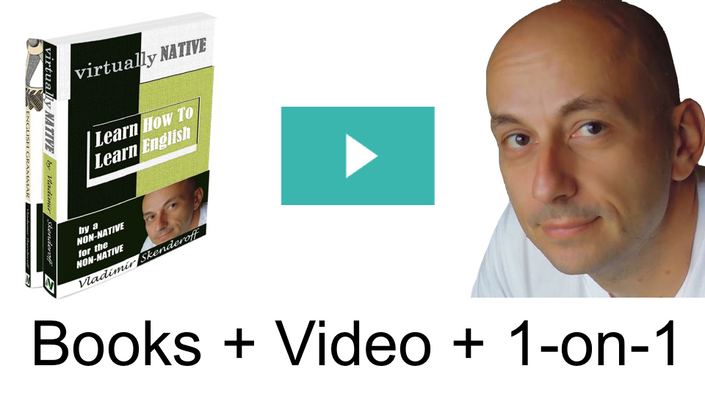 A to Z
everything about how to learn English
EVERYTHING you need to know about HOW TO LEARN ENGLISH.
I will not teach you English. I will teach you how to learn English by yourself. As the old proverb goes: "Give a man a fish and you feed him for a day; teach a man how to fish and you feed him for a lifetime".
A to Z
bundle is the complete package:
my 2 books
all my video courses
1-on-1 for 30 minutes on Skype
On completion of this course you will NOT spend TIME nor MONEY on:
another language teacher
another language course
language schools
English textbooks
You will learn HOW TO LEARN English without a teacher.
Your Instructor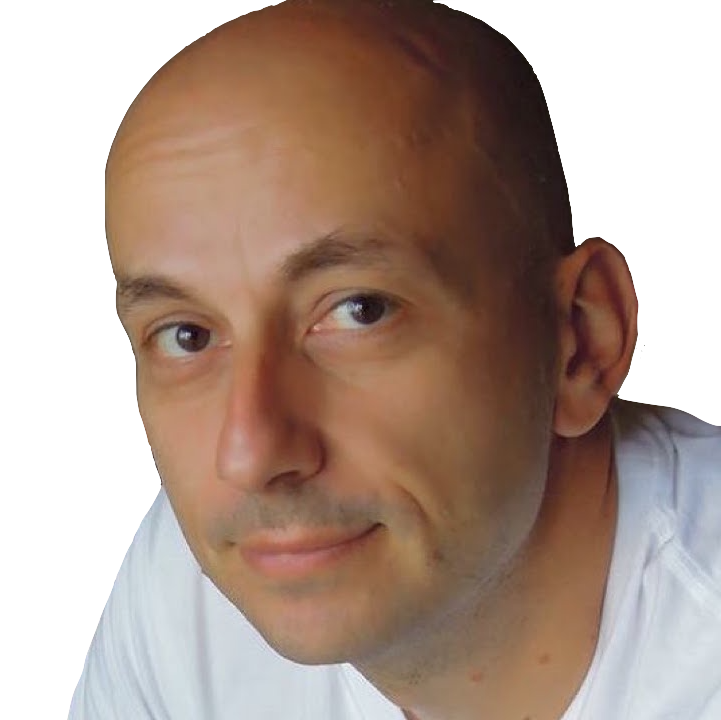 mastered English as an adult
12+ years of teaching English
20,000+ individual lessons
2,100+ students
Course Curriculum
Book
Available in days
days after you enroll
Frequently Asked Questions
What is the difference between "A to Z" course and "Independent Learner" course?
The biggest and only difference is that the "A to Z" course bundle is the complete package - EVERYTHING you need to know about HOW TO LEARN ENGLISH. The biggest difference is that this will be THE LAST MONEY YOU WILL EVER SPEND on learning English. GUARANTEED!!!
Tell me more about the 1-on-1 session with you.
The 1-on-1 session with me is via Skype and it's 30 minutes long. In order to get the most from it, you have to have read my 2 books and watched all videos in this course, otherwise you are running the risk of asking me questions I have already answered. You have to take your Skype lesson within 3 months of purchase, otherwise you will lose it.
What level of English should I have to sign up for this course?
A2 level. Every video comes with English subtitles.
Is this course just for beginner and intermediate level learners?
No. This course is for all level learners - from beginner to advanced, from A2 to C1.
What if I am unhappy with this course?
The goal of this course is not to make people happy. The goal of this course is to teach people HOW TO LEARN ENGLISH alone, without a teacher. I do my best to provide the best possible content in terms of facts and reality, not in terms of false promises or utopian dreams. I've put a lot of time (over 2000 hours) and effort into this course with the hope of saving the learner time and money. But if you have a compelling reason for why you are unsatisfied with it, I will be willing to consider a partial refund.
Is this course applicable for learning other languages besides English?
Yes. The focus is on English, but the principles discussed are universal across all languages. The only difference is that people learning other languages might have to spend money on Monolingual Dictionaries for the language they are trying to learn. But everything else in this course is applicable to all languages.
A to Z course bundle is the ultimate and complete package. You won't find anything like it on or off the internet. STOP WASTING YOUR TIME and LEARN HOW TO LEARN ENGLISH.
SAVE $401